Sonora, Mexico
Spring Break Arts Camp - April 2016
Smiles, Giggles and Love for the Rancho! In just three short days we made a colorful outdoor play space with the children, danced, made art, played and delighted in being together again with the 22 kids and four madres at Rancho Del Niño.
A HAPPY & COLORFUL PLAY SPACE CREATED
The idea for the wall mural was inspired last summer when I travelled to Belize with Ambassador Shabazz and a delegation of volunteers. We created a similar wall with the community at the YWCA in Belize City.
The intention is not only to beautify the environment but to do so as a community. Sixty hands came together to paint this play space. Complete with hopscotch games (for big feet and little feet), tic-tac-toe games and a painted road for the kids to drive their toy cars on--it is colorful on the outside and engaging on the inside. On the last day we all gathered to reveal the wall and inaugurate the space; removing the tape, passing out gifts to the children and ending with a piñata smash!
DANCE CLASS
Armed with tutus, ribbons and scarfs we danced the night away together. Smiles, Laughter and Self Expression to the max!
PHOTOGRAPHY
These are all photos that the children took. On our last day we had a photo printing party. They selected their favorite photos, printed them and were given photo albums to decorate.
ART MAKING
The simplest of supplies make for hours of creativity and joy. Volunteer, Angel Tiamanglo created a frame project for the children's photos.
MAKING & SHARING A MEAL
On our last night we made a meal for the Rancho. Carne Asada tacos, guacamole and love!
THE ROAD TRIP & OUTAKES
The drive from Los Angeles to Rancho Del Niño is 14 hours. The tradition is to spend our first night at the home of Carmen and Adan Osuna where we are welcomed with homemade ceviche and a comfy place to recharge before heading to the Rancho. Here's a few pics of our trip and some fun photos from our time at the Rancho.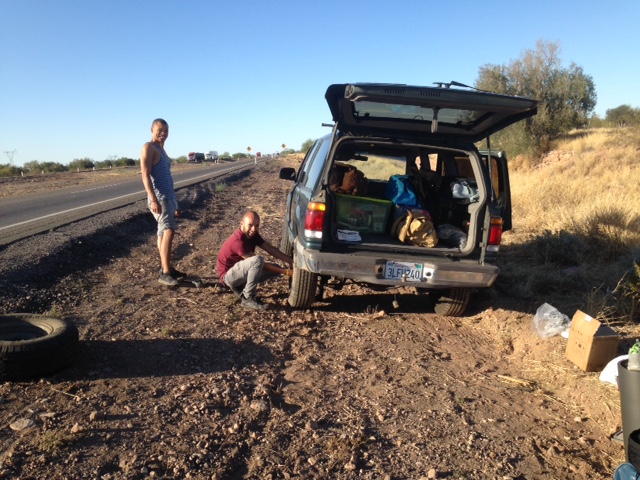 Thank you to everyone who contributed and made this experience at Rancho Del Niño possible, for myself, the volunteers, children and madres.
Together we truly are MIGHTY! -Angelina
Adan Osuna
Alex Wright
Alexander Keat
Alla Goldman
Anita Crawford
angel Taimanglo
arturo Gonzalez
Carlos Alfaro
Carmen Osuna
Dan Perrie
Hindara Osuna
Jacqueline Beuzieron
Jazmin Garcia Moreno
Jennifer Der
Jeremy Nickelson
Joe Arias
John Fakhry
Joleigh Sherwood
JORDAN VERNIK
JORGE MACIAS
KENNETH JAMISON
LAUREN HOOTEN
Margie Llinas
MARIA LOPEZ
MARTA ZEPEDA
MELISSA MUELLER
MICHELLE CARSON
MIKE MILLEA SR.
MIRIAM BROCHERO
PAUL FERRA
Rachelle Tratt - The Neshama project
reneh Khachetouryan
RICHARD GROSSMAN
RODOLFO RAMIREZ
SATIK NShYANYAN
Sergio Albañes
SERGIO GONZALEZ
SERGIO PELAEZ
TIM HUGHES
YULIN OLIVER